Expect an exciting market style, relaxed vibe – we're the design conscious alternative to the traditional wedding show. Save yourself from that google trawl of wedding nonsense – we've carefully curated all the most original, friendly and stylish wedding suppliers in Scotland.
It's kinda like a talent explosion. For creative couples who want something DIFFERENT to the wedding norm. (ie – no chair covers allowed) Whether you're planning: a laid-back, craft-beer, rustic and kinfolk inspired celebration, a scandi, sleek & elegant affair or a vibrant, food & confetti fuelled fiesta – we've got the wedding community for you to create something stylish, high-quality and completely original. They're as excited as you are to collaborate on creating something super-unique.
There will be 2 chances to come along, chat to exhibitors and soak up some unique inspo in a laid-back atmosphere.
F R I D A Y   1 5 T H  •  6-9PM: We kick it all off with fun-time Late-night vibes – BAR + DJ+ Tasty Snacks
S A T U R D A Y  1 6 T H  •  11AM-3PM: Laid-back tunes, a relaxed atmosphere jam-packed with unique wedding installations.
Entry is £5pp and allows you entrance to the Friday eve, the Saturday afternoon or both days if you want to take your time (there's going to be a lot to take in!)
So get your tickets below & come get inspired at our first ever East Coast wedding fair Edinburgh visit to the brilliant & beautiful events space:  The Biscuit Factory.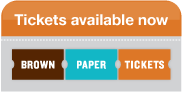 The Biscuit Factory
4 – 6 Anderson Place
Edinburgh EH6 5NP
Phone: 0131 629 0809
Anne Marie Mcelroy & Julie Diplacito Beauty
Bespoke Catering
Blushbooth
Caro Weiss Photography
CineMate Films
Com Bossa
Eric Rene Penoy
Eyilove
florence&bette
Fun in a Cup Coffee
Hedgerow
I Heart Flowers
Lace Buds
Lauren McGlynn
Lemonbox Studios
Lovecrumbs
Mirrorbox Photography
Mischke lingerie
Myrtle & Bracken
Nikki Leadbetter
Pin Up Nights
Rene Walrus
Rowanjoy
Sarah Brown Jewellery
SD Photography
Secret Herb Garden
Skinny Malink
Solen Photography
Sparrow & Rose
The Curries
Those Were The Days
Three Sisters Bake
Tupelo Tree Garden
Venue Directions: The Biscuit Factory is a three-storey white building located right by Anderson Place opposite The Bonds and right off of Bonnington Road. We are easily accessible by public transport from the city centre through the following buses:
From Edinburgh Waverley/Princes St: Buses 22 and 25 towards North Leith from Princes St bus stop PM (7 stops; 11 minutes) as well as Bus 49 from St. James Shopping Centre drops passengers off at Leith Walk (right after Stead's Place; in front of Barnardo's Shop and Mr. Frango's Grill) after which it is a 9 minute walk through Stead's Place and Stanwell Street Path leading to Bonnington Road and Anderson Place.
From York Place: Bus 11 towards North Leith from York Place bus stop YH (7 stops; 11 minutes) drops passengers off at Pilrig St (bus stop Bonnington Toll) after which it is a short 5 minute walk down Bonnington Road to Anderson Place.
From Queensferry St: Bus 36 service towards North Leith at bus stop QD (17 stops; 18 minutes) drops of passengers right by Anderson Place after which it is less than a minute walk to the Biscuit Factory.
From North Bridge: Bus 7 towards Newhaven and 14 towards Muirhouse from bus stop NA takes passengers all the way to Great Junction St after which it is less than a 9 minute walk down Bonnington Road to the Biscuit Factory at Anderson Place.
Parking: Ample free on-street parking